H2D Full Spectrum CBD Topicals
are the best in the market thanks to the wellness-supporting ingredients we use. Our soothing CBD cream comes in five different strengths, 100mg, 250mg, 500mg, 1000mg, or 1500mg.
Our Full Spectrum CBD
All of our product contains Full Spectrum CBD which is process at our Organic & GMP Certified Facility using our own proprietary "Organic Scientific" extraction process. This allows the bioavailability of our Full Spectrum CBD to be 100% superior to the rest of the CBD found on the market.
Our CBD is not Just CBD
Our product contains more than JUST-CBD, Our Full-Spectrum CBD extraction is the only viable option when wanting to preserve and extract the valuable terpenes and other beneficial compounds of the plant. With other more common extraction methods used by other companies, these cannabinoids (CBG, CBN, CBCV, etc.), terpenoids, amino acids, and essential oils are often lost despite having huge health related benefits.
Federally Legal (Guarantee 0.3% or lower THC Levels)
ALL of our products are 100% Federally Legal because they contain 0.3% or lower THC levels. The Federal Government allows these levels because they have great health benefits while still considered too low to cause an euphoric effect or a high.
Choose your Dosage to View Product Details & Lab Reports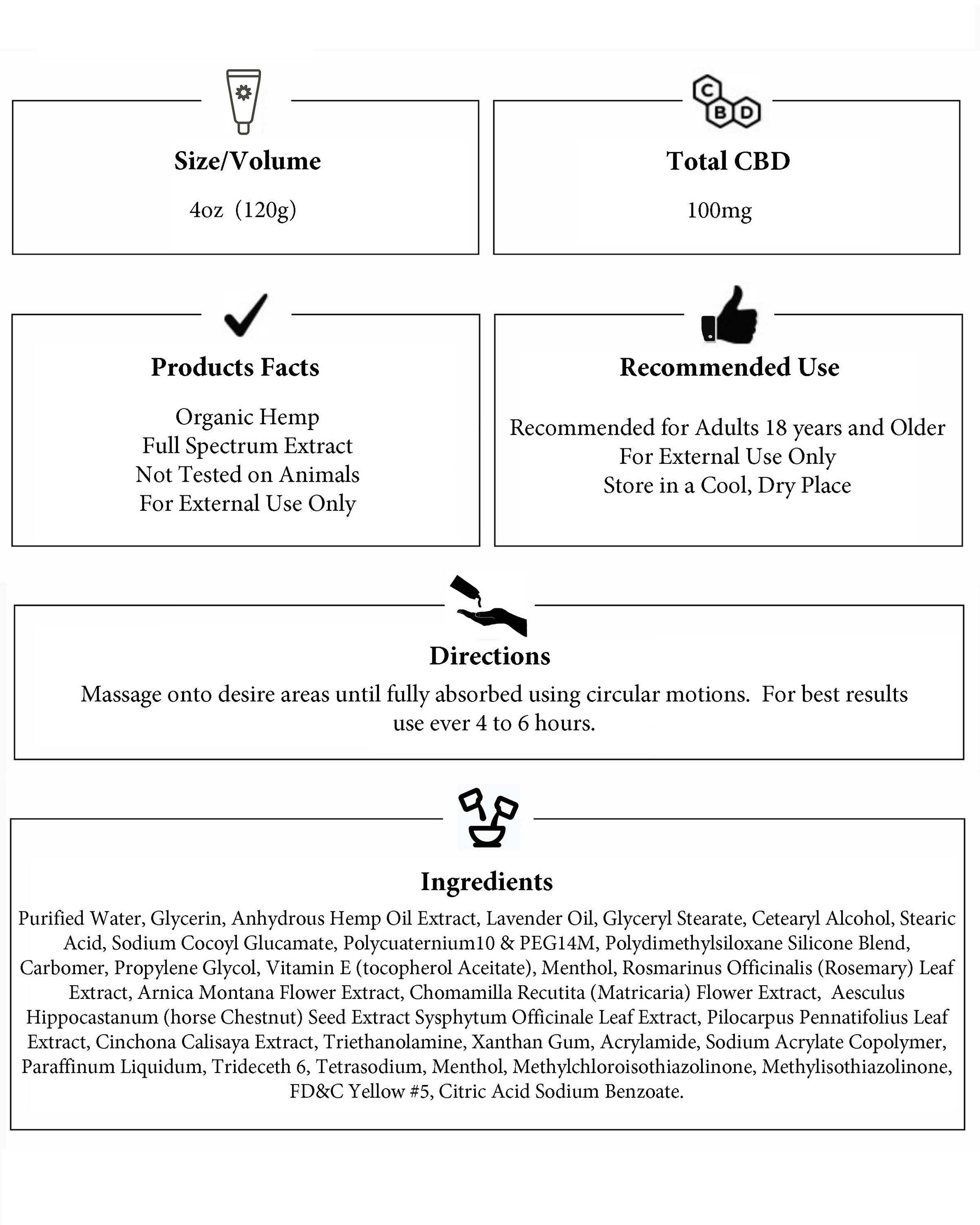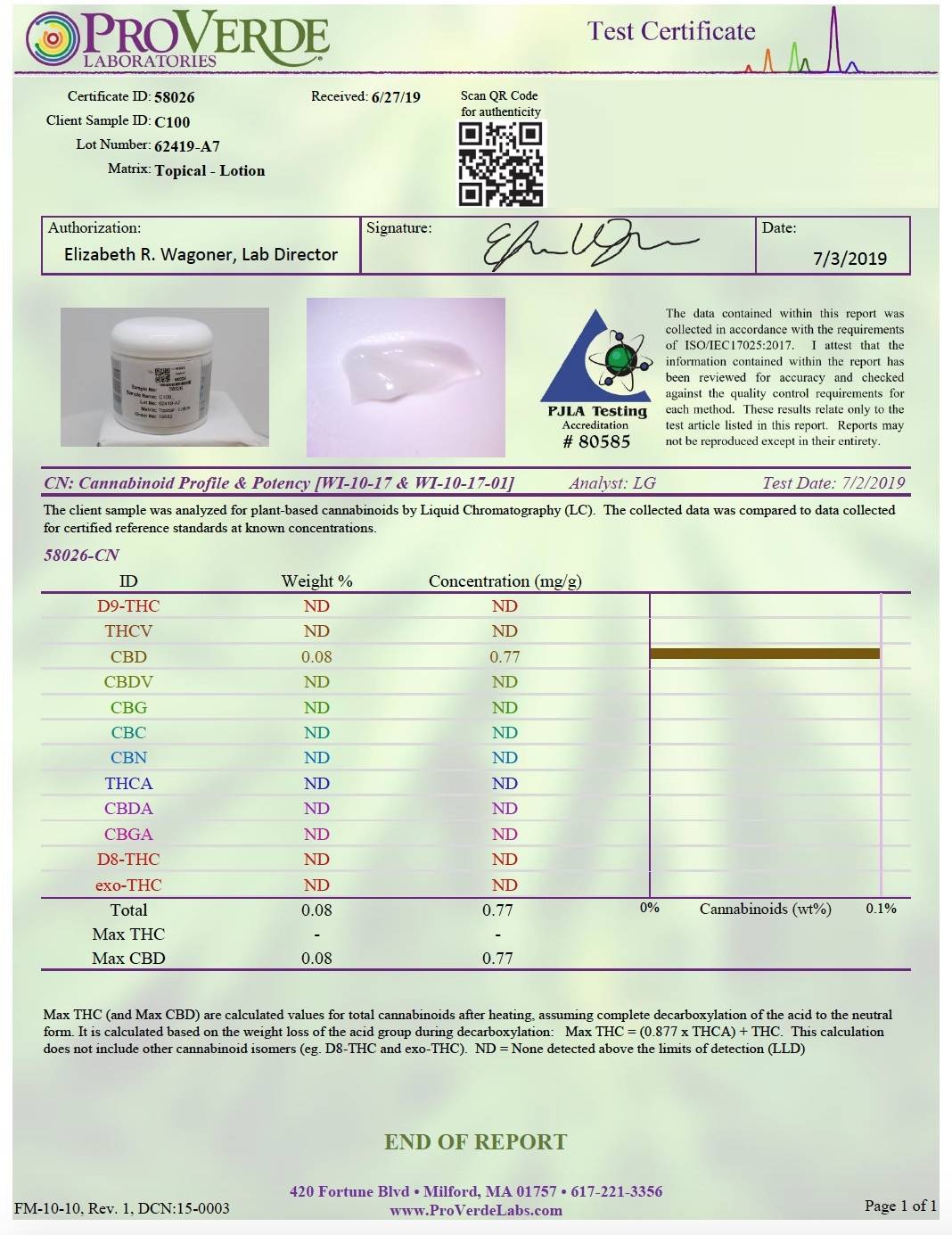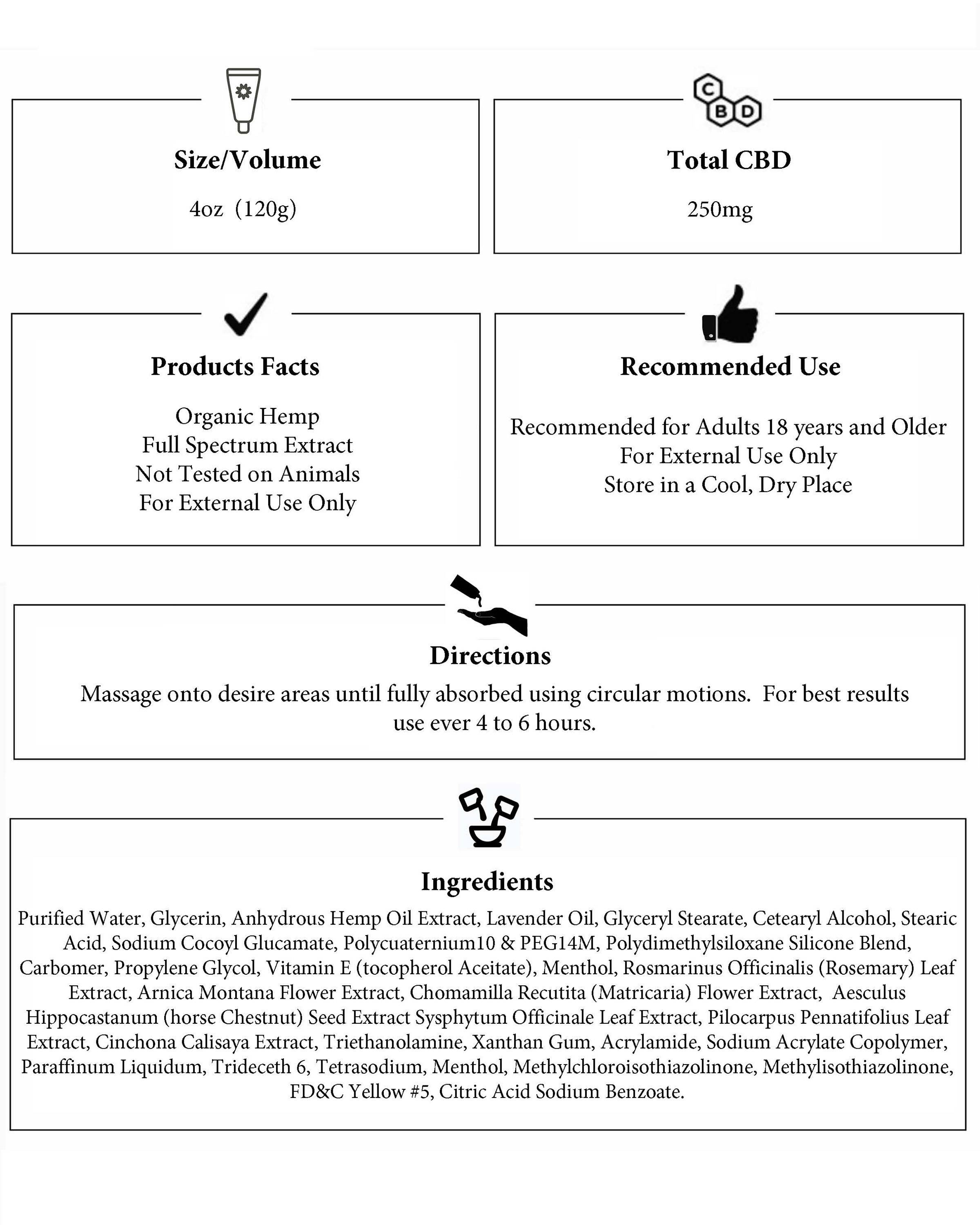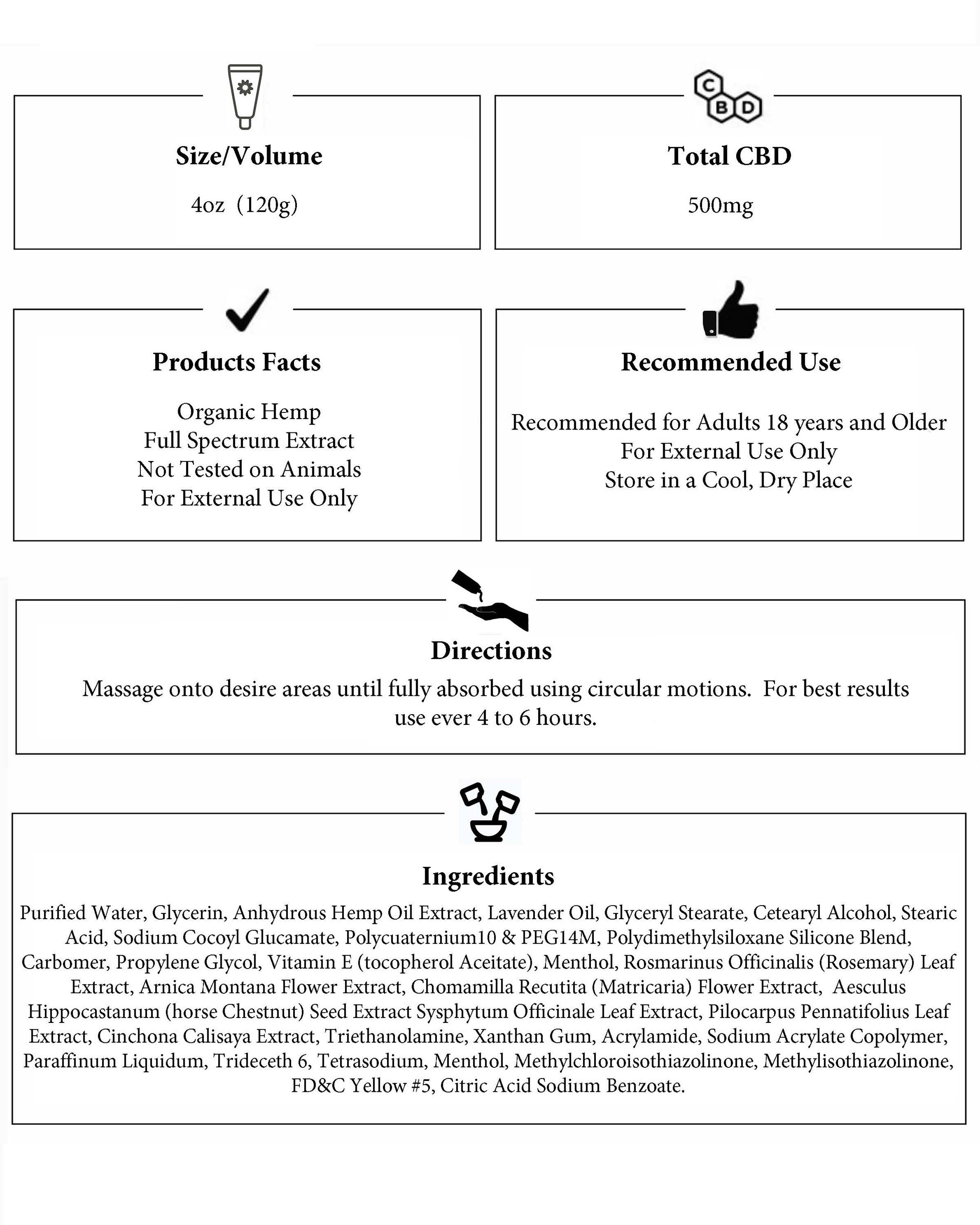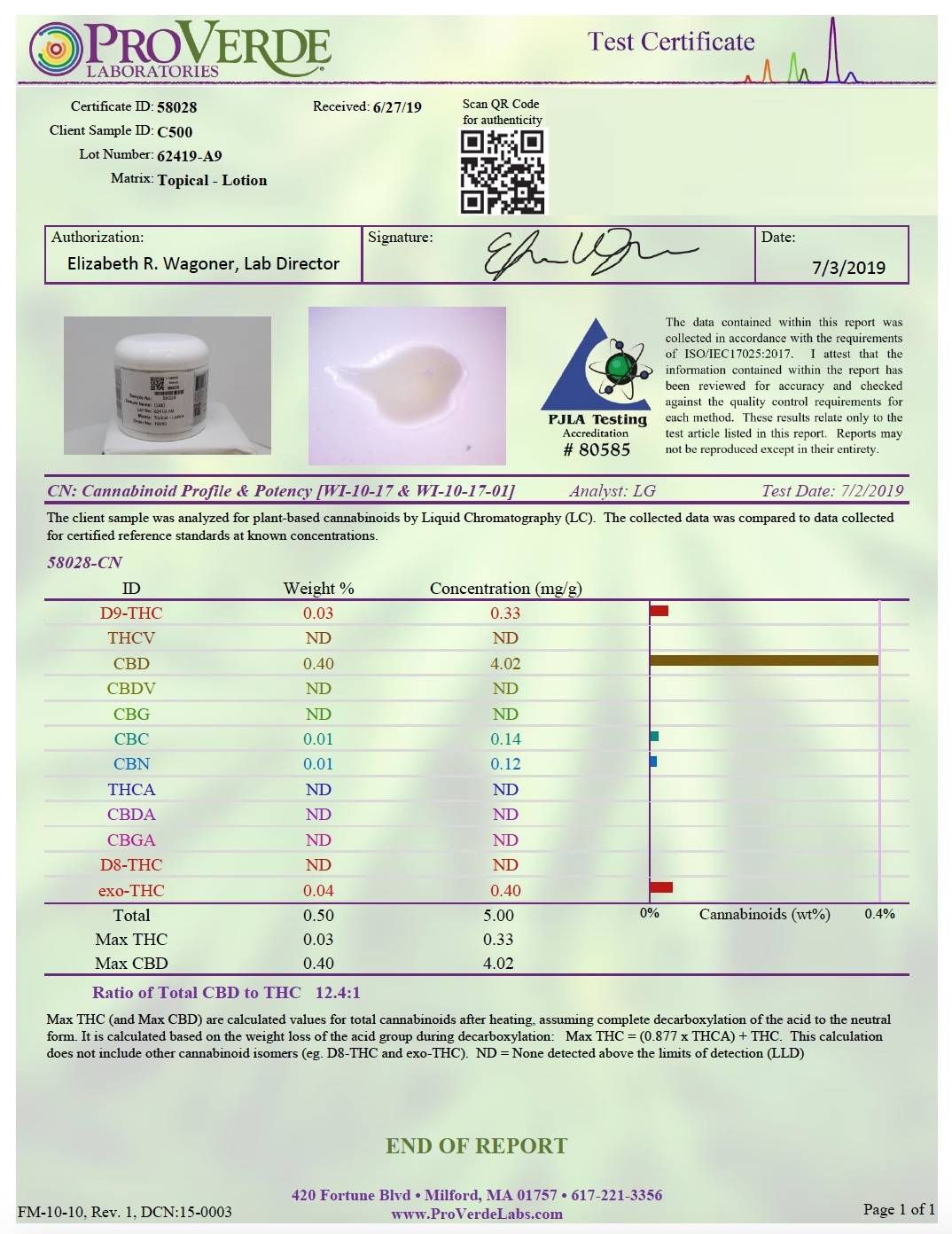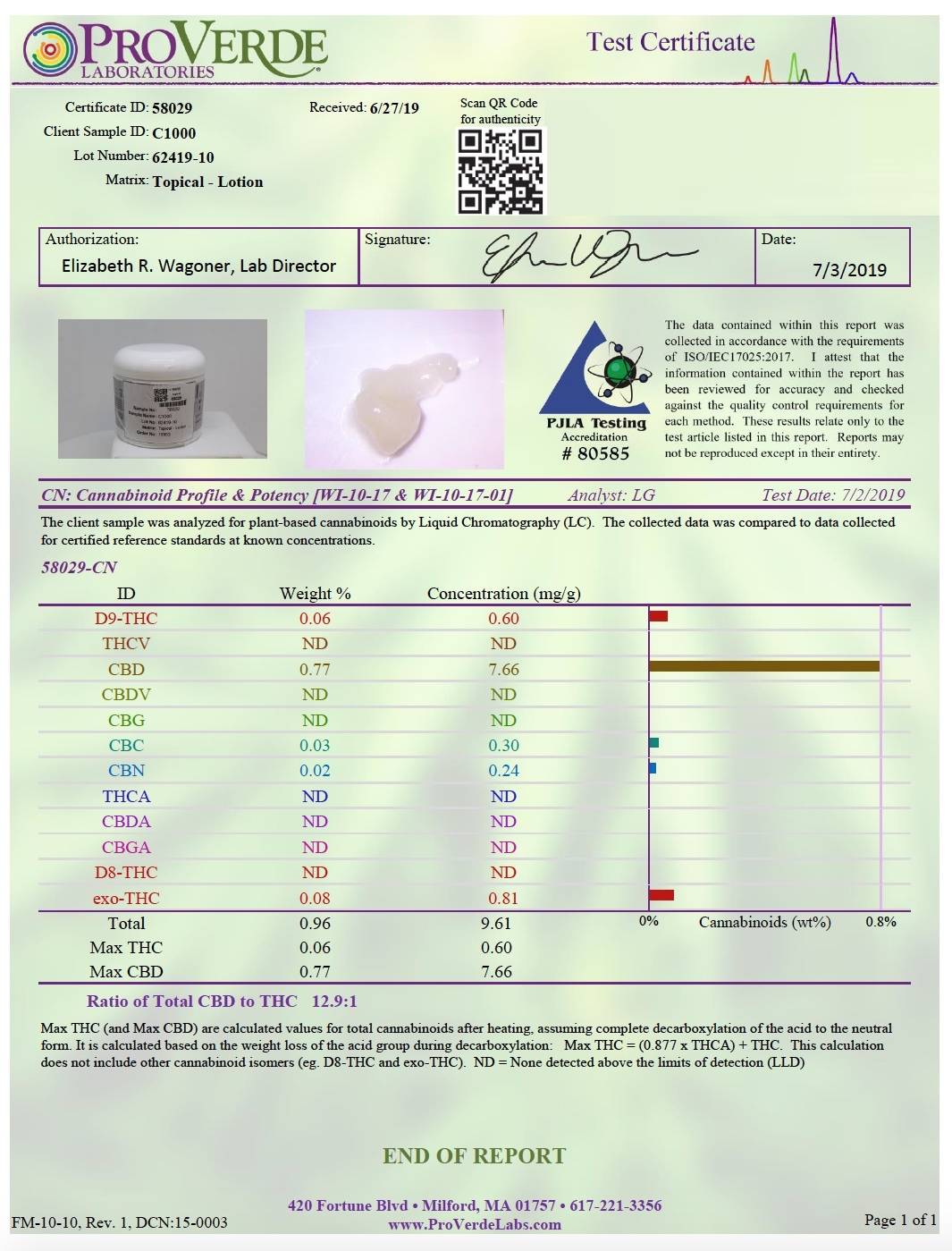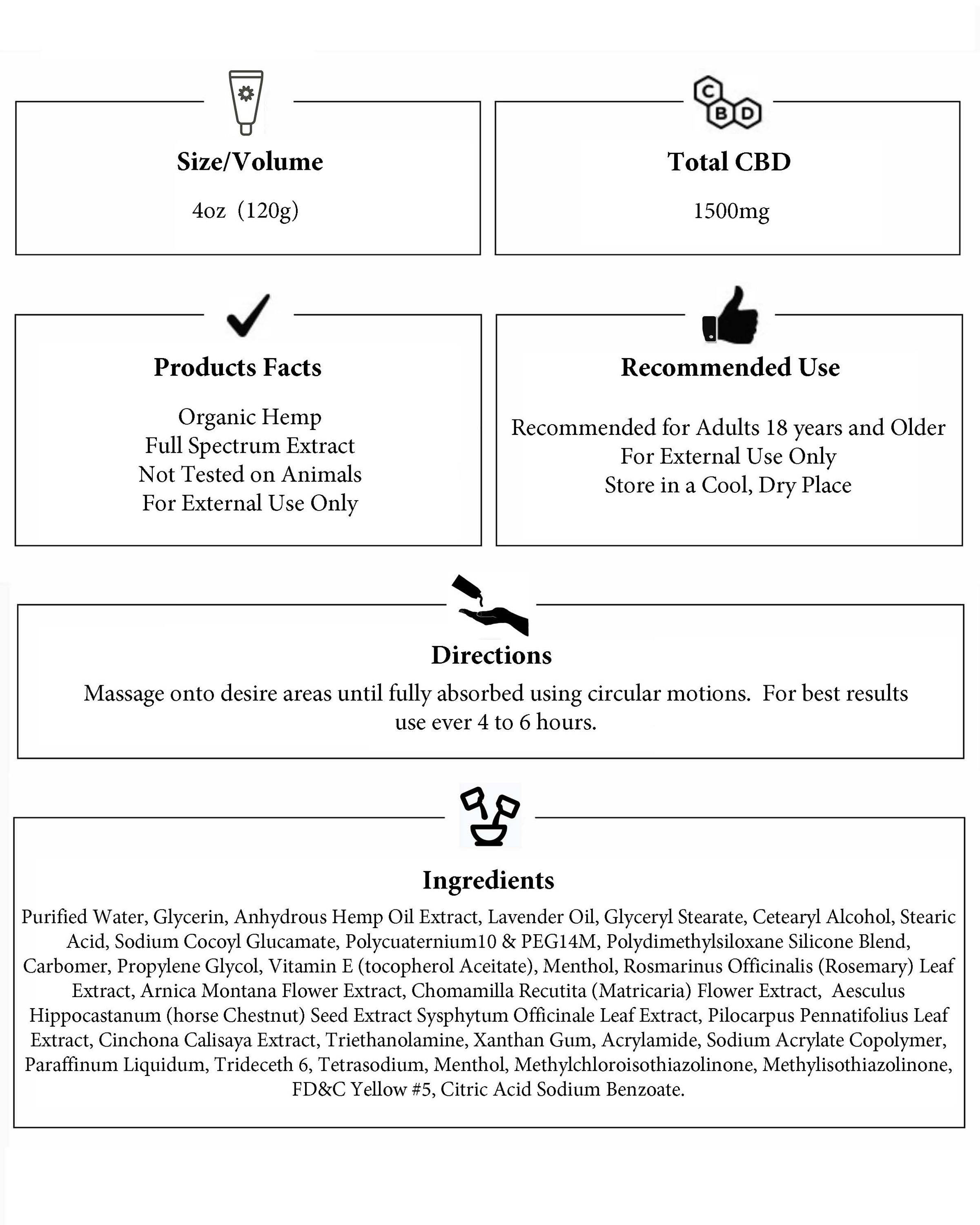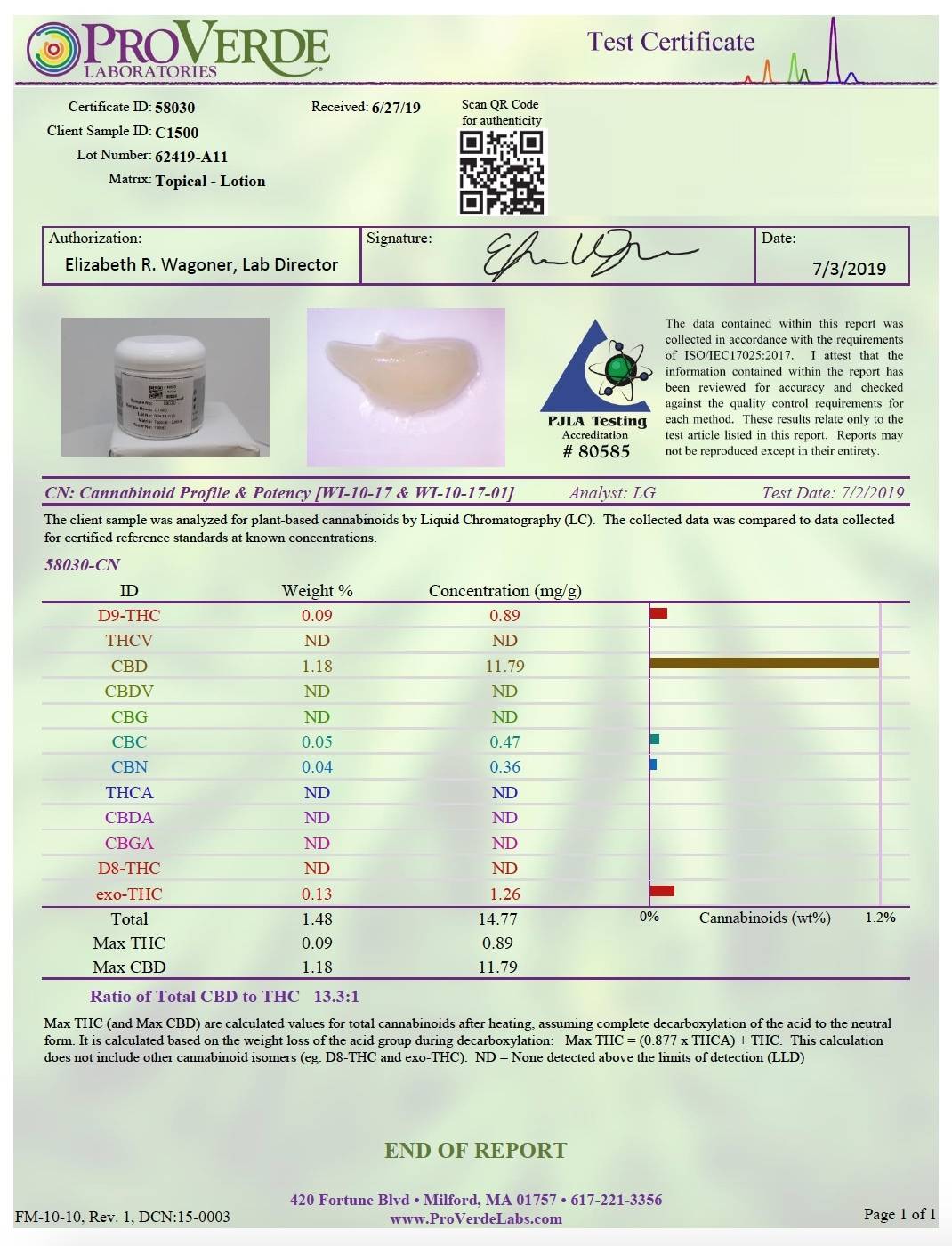 Massage onto desire areas until fully absorbed using circular motion. For best results use ever 4 to 6 hours.
Recommended for Adult 18 years or older.

For external use only.

Store in a cool and dry place.
We are one of a few companies that controls the entire CBD process from Seed to Sale. This allows us to make sure all of our products are of the highest quality.
All our Hemp is non-GMO, organically grown in the USA. We also have an Organic & GMP Certified Facility and our main goal is to give the best and most effective form of CBD to all our customers.
Our technology allows us to have a unique and improved extraction process compared to all other extraction methods . This allows the bioavailability of our Full Spectrum CBD to be 100% superior to the rest of the CBD found on the market today.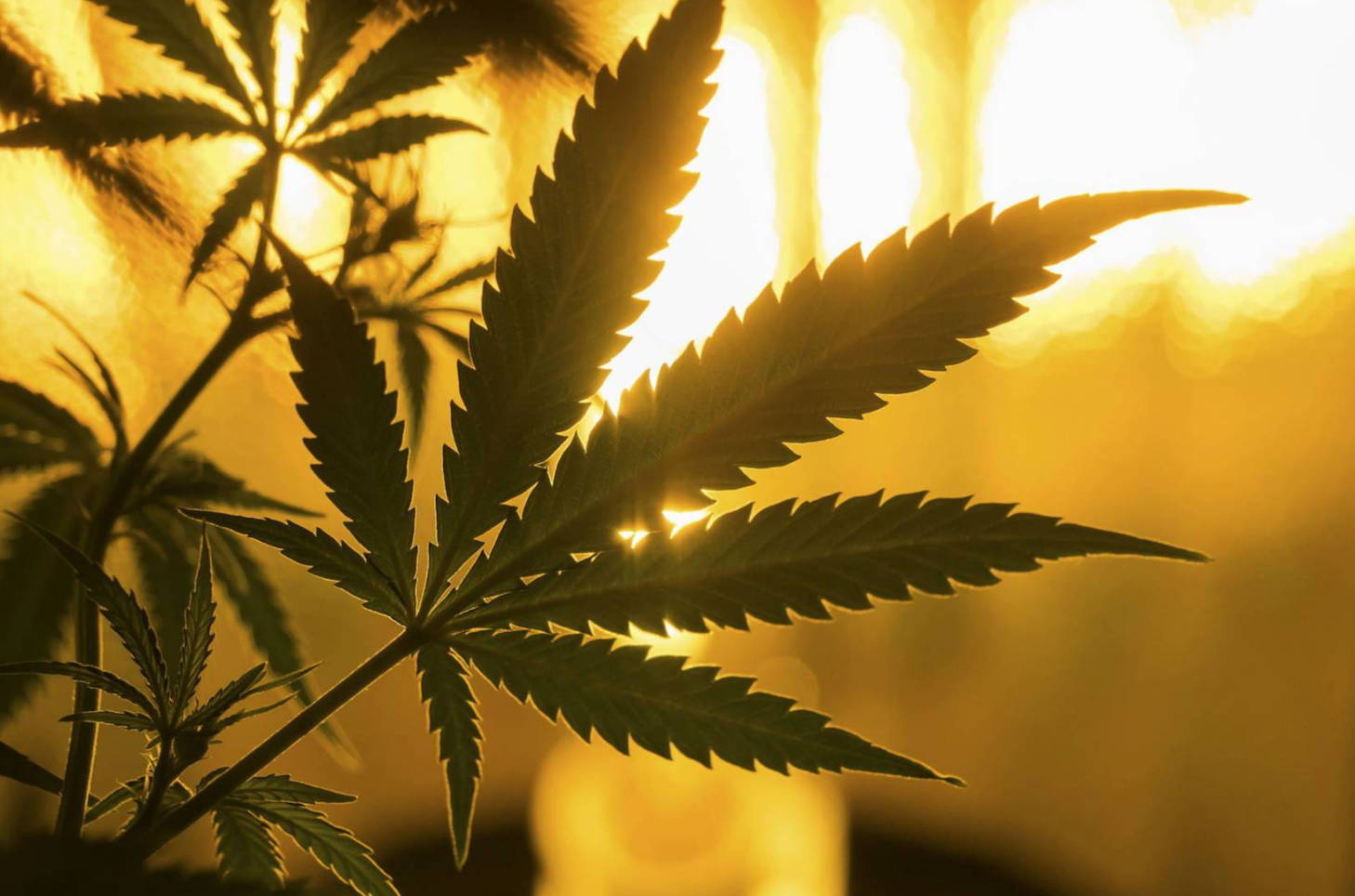 Our Quality
Our team has traveled all over the U.S. to ensure we are providing you with the highest quality product you can find. All the hemp we use has been third party tested and we can guarantee that it is sustainably farmed, GMO free, and 100% Organic. We control every step of the process, from seed to sale, that why we guarantee such high level of quality.
We promise to always be honest with you. This means we'll always be completely transparent, from showing lab results, to all the clinical research we have done, proving the benefits of our products. There are many CBD products currently in the market that make all forms of claims with no third party testing and research.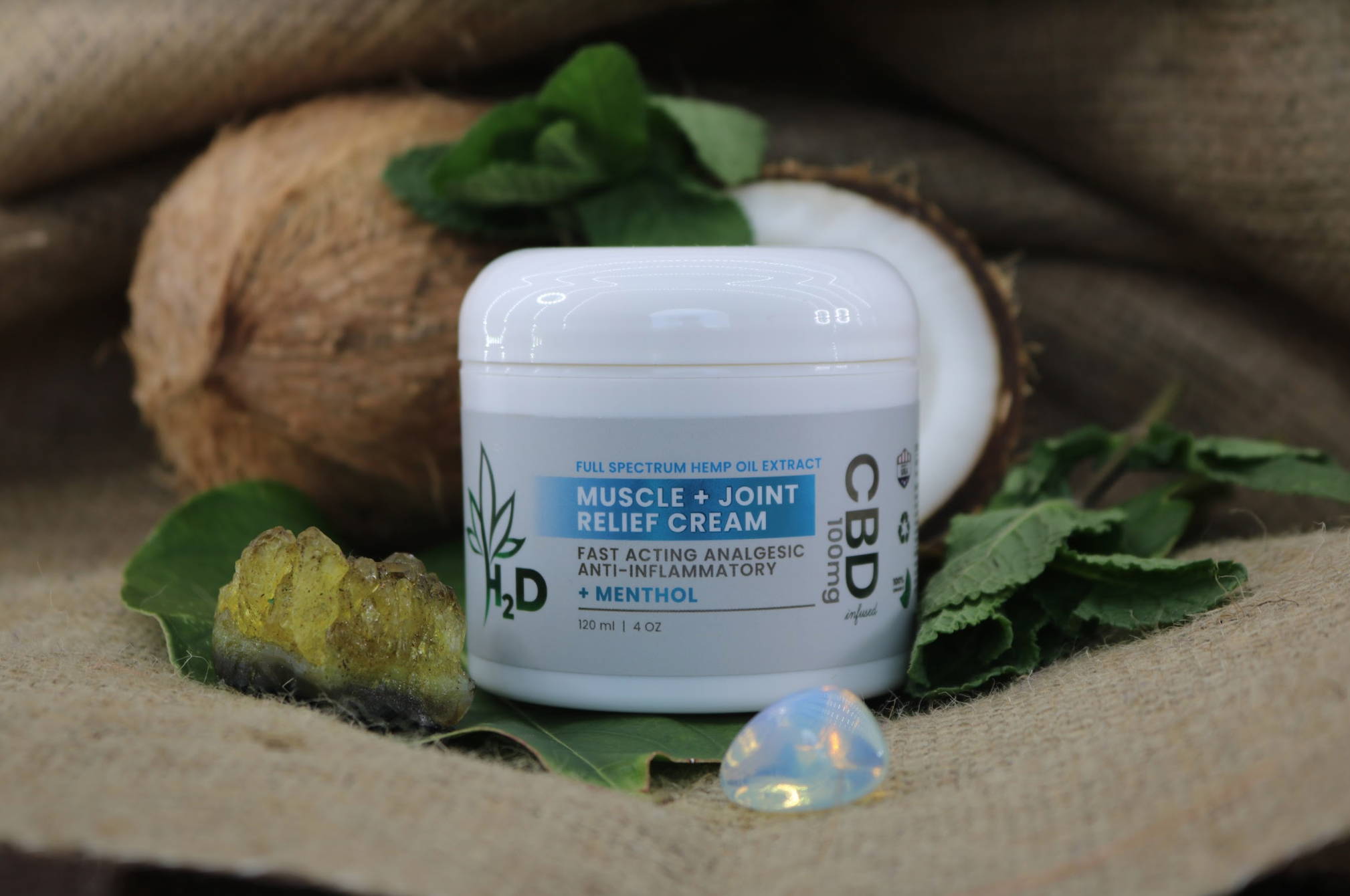 Scientific research is nuanced and dynamic.
We recognize this by classifying each product
based upon a review of existing research. Our
evaluation criteria includes the number of
studies, consistency of results, magnitude of
results, and methodology characteristics.
Natural Ingredients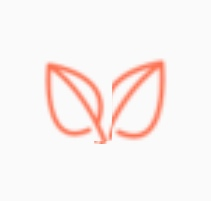 Experience the purest sources of cannabinoids, antioxidants, and neuroprotectants
that help protect and rebalance your body's central nervous system.
Our 30 day risk free trial
We stand behind our products 100% and have nothing to hide. Purchase your product with our 30 day risk-free policy.